Harry Potter effect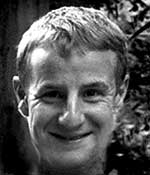 Mr. David James Wright, a graduate of London University, lives in Abergavenny, South Wales, self-employed. He kindly agreed to answer our readers' questions.

Samara Municipal Nayanova University students ask:
We know that Harry Potter is very popular now all over the world and there is talk about 'The Potter' effect on children's reading. What other books are popular now among the British?

The phenomenon of the Harry Potter books has led to a growth in the popularity of a certain type of children's fiction in the UK. Fantasy fiction has always been the most popular form of story for all children, based on folk stories and the traditional fairy tales of the Grimm brothers and Hans Christian Andersen. The Harry Potter books differ from this basic form in that they deal with everyday issues1 relevant2 to teenagers as well as fighting dragons and defeating3 evil. This is partly why they are so popular and also why they seem to appeal to adults as well as children.

Before Harry Potter came along the most popular authors of this type of fiction were J.R.R. Tolkien and C.S. Lewis for older readers (8+) and Roald Dahl and Enid Blyton for younger children. These are the great writers with whom most English children would be familiar. More recently writers such as Philip Pullman (the Northern lights Trilogy) and Eoin Colfer (The Artemis Fowl stories) have been very popular, always appearing in the best-sellers list alongside J.K. Rowling. Both these writers have created worlds very similar to our own with the addition of a magical element and, of course, the battle against evil. Philip Pullman is the only other author I know of, apart from J.K.Rowling, whose books are printed with either a children's or an adult cover. This is done so adults who are reading these books do not feel embarrassed!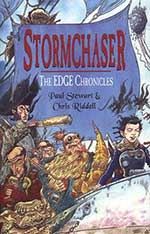 Another type of fantasy fiction writing which is popular, is fiction in which all the characters are animals. The Redwall series by Brian Jacques where rats and mice have a world of their own, and the Edge Chronicles by Paul Stewart are very popular amongst the 8-14 age range. The latter books stand out for their excellent illustrations of all the weird4 and wonderful monsters such as "Bandybears" and "Gnokgoblins" who appear in the text.

Outside of the Fantasy fiction genre, by far the most popular modern children's author is Jacqueline Wilson. Her books appeal mostly to girls and deal with family and teenage problems with much empathy5 and feeling. Jill Murphy and Bel Mooney are excellent writers for younger readers. Jill Murphy also wrote the "Worst Witch" series of books where a young witch gets into all sorts of trouble at an Academy for Witches, not very different from Harry Potter's 'Hogwarts'. Amongst my daughters favourite authors are Hilary McKay and Anne Fine. McKay writes very funny stories about four sisters going though their teenage years while the Anne Fine stories start off as tales of normal life but often have a strange twist6 to them involving supernatural goings on. Boys in the 8 to 12 age range enjoy the books by Anthony Horowitz. These are stories about a boy who somehow gets involved with spying and has numerous adventures in the style of James Bond 007!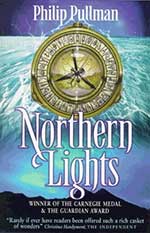 Two authors from the USA who are popular with children in England are Lemony Snicket and Louis Sachar. Both these writers write with a dark sense of humour which means that although bad things happen, it is still funny. Lemony Snicket has taken this to it's extreme in his "Unfortunate Events" series of books. A trio of orphans suffer a long series of life threateningly unfortunate events at the hands of their nasty7 Uncle who is of course after the family inheritance8, these books may owe something to the great Charles Dickens but they are none the worse for that.

I think it is a very good time for children, as publishers are definitely putting more care into the presentation and marketing of children's books which is leading to a greater choice of books available, much of this, I'm sure has been because of the huge success of the Harry Potter books.


1 everyday issues – повседневные дела
2 relevant – значимый
3 defeat – одерживать победу
4 weird – (разг.) причудливый, фантастический
5 empathy – сочувствие, сопереживание
6 twist – поворот (в сюжетной линии)
7 nasty – отвратительный
8 inheritance – наследство







Читать еще в этой рубрике:
Читать еще в этом номере: