The North We Don't Know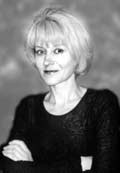 Marina Ananyeva

Educational Counsellor,

Junior Samara Educational Agency

I thought three connecting flights, from Samara to Manchester, one after the other on one day would be too much, too risky and too tiring...

They were not really. In fact, when the surprisingly smart Aeroflot airbus landed in London Heathrow and I passed through all the formalities of crossing the border I didn't even realize how long I had been travelling.

A short walk into another terminal – now for the domestic flights1 – and I am at the check-in desk2 for the last flight, with British Midlands (BMI) airlines. Another forty minutes on a blue "bmi" plane – and I am being met by a smiling woman holding a sign with my name and a taxi-driver, who will take me to the hotel in Manchester.

I was one of the six educational counsellors from Russia who had been awarded the familiarization3 trip to the North of England after successful completion a training course and passing the final exam. The fam4 trip had been organized and hosted by English in the North, a consortium of accredited language schools, colleges and universities, which are all located in the North of England. Together with our colleagues from Italy, Columbia and Mexico we had been supposed to visit English language institutions in this region.

The North of England is usually associated with the birthplace of the industrial revolution, with smoky chimney cloth – cap5 stereotype of old and grey illustrations to Dickens novels. For me and for my new friends it turned out to be a miracle, a fairy tale.

People in the North of England were the first deep impression. They are hospitable, open and caring and have a great sense of humour. You need only be alone if you want to be.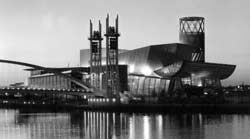 Manchester

The North of England is a region of contrasts. Open landscapes of awe-inspiring6 beauty of National Parks and the spectacular coastline with a true sense of tranquillity are just one-hour drive from vibrant and buzzing cities where you can find a diversity of entertainment, culture and shopping facilities.

A fascinating history and traditions, the best of the North of England heritage is in the close neighbourhood with striking modernity, which forms a unique blend of modern and traditional.

This exciting mix of old and new was what first met us in Manchester. Manchester is indeed a city of surprise to the first-time visitor. The capital of the North and the second UK's city, it offers everything – on the pitch and on the stage, on the street or in the abundance of bars and restaurants. The Britannia Hotel, where we stayed, Manchester's premier architectural building dating back to 1858 is just within a walking distance from the masterpiece of modern creativity, the Urbis Museum. The museum, exploring the people, place and the pulse of the modern city, impresses as a triumph of design, glass, and light. Imposing Manchester Town Hall, relaxing Picadilly Gardens, joyous Shambles Exchange Square with its famous old pub are just a few landmarks, proving that whatever your mood there's always somewhere to go. The kaleidoscope of shopping opportunities from large department stores, air-conditioned malls and exclusive retailers7 provides a paradise for shopaholics8.

It is great when you have enough time to experience all the diversity of what Manchester can offer, for example, if you live and study there. We didn't have that time, unfortunately. But by no means less impressive were the visits, thoroughly planned and prepared by our hosts.

One of the largest colleges in the Great Britain, City College Manchester with its five campuses and 6,000 full-time students amazed us by a warm friendly environment, qualified personnel and top-class facilities. Its EFL (English Foreign Language) Centre in Bridgewater House (just in the same building as the British Council) is modern, light and airy and is equipped with all the specialist facilities required for the successful study. In another EL (English Language) institution, Manchester Academy of English, we were met by extremely enthusiastic stuff, who organized a demo lesson for the members of our group. We were taught by a leading EL teacher just like a group of students and witnessed how creative and encouraging atmosphere at the lesson can be.

Walking around the large tree-lined riverside campus of Salford University, we couldn't help admiring a beautiful park and wondering at a great number of facilities, including 12 catering outlets9, sandwich bars, a restaurant and two pubs, shops and banks, indoor leisure centre and a swimming pool, University's own Museum and Art Gallery, Students' Union building and so on, whatever you could think of. Of course, the University of Salford is renowned not only for its outstanding campus environment, but mainly for its highest standard of educational provision.

Needless to mention the names of the University of Manchester, UMIST (University of Manchester Institute of Science and Technology) and Manchester Metropolitan University, which are indeed the symbols of academic excellence.

To be continued...


1 domestic flight – рейс внутренних авиалиний
2 check-in desk – стойка регистрации
3 familiarization – ознакомление
4 fam – familiarization
5 cap(ital) – главный, основной
6 awe-inspiring – (разг.) волнующий, впечатляющий
7 retailer – (зд.) бутик
8 shopaholic – (разг.) человек, любящий ходить по магазинам
9 catering outlet – торговая точка







Читать еще в этой рубрике:
Читать еще в этом номере: